Rainbow Tour Experience (8 -16 march 2019)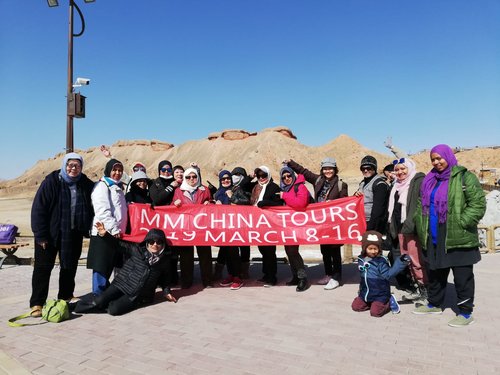 For me the scenery is very wonderful. MasyaAllah. The coloured mountain especially.. They are spectacular, cannot find elsewhere. The food there are delicious n fresh eventhough it was my first time trying them. The people are generally friendly. I am much impressed with this tour and particularly touched with the orphange school. Hope to go again
From Sarah Nalla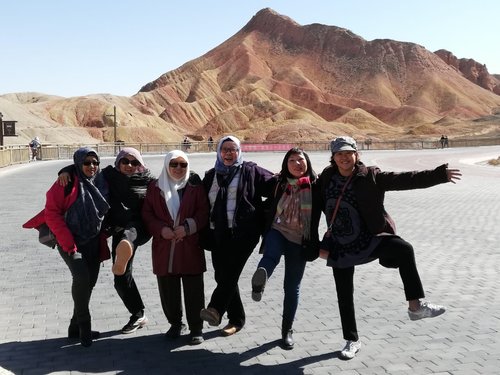 Assalamulaiakum everyone. This tour was my first ever to China. Alhamdulillah it was very interesting experience. To marvel at the amazing scenery. To see the people with their beautiful faces and kind smiles. To eat the delicious food and the tasty desserts. The visits to the orphanages and kindergartens were truly touching, and saddening as well. Insya Allah they will achieve all that they hope. I had fun getting to know the different tour members, each with their individual characters, some fiesty, speaking their minds and others quiet observors. We became friends as we mingled and I hope that we will continue the friendship . During the tour, Unfortunately I could not do much at the colourful mountains as I had stupidly forgotten my nebulizer at the hotel. Being an asthmatic I had to be careful with myself. Ms Mah thanks for organising this MM tour. And to all the rest especially my bestie Salbiah and my room mate Sabu.... I love you loads
From Salbiah Jopri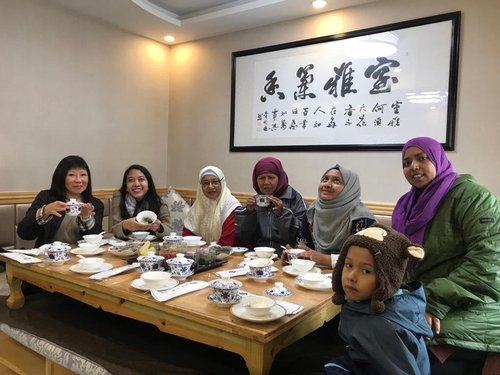 Assalamualaikum! Thanks to all for the company and fun I had for the past 9 days. Special thanks to Mariah for organising this private tour. Being seasoned travellers, I am sure you will realise that no tour companies would provide 100% meals...lavish ones. I know and salute her for doing all these, even at her own expense, to bring awareness to our poor and disadvantaged brothers and sisters in China. In Sha Allah, hope we can channel part of our zakat towards her cause. Jazakallah K.
From Zaleha ismail

Salam to all. Thank you for everything. Its been a wonderful experience for Hassan n me. Special thks to Sarah Tan....for always being there to help...and moreso to sis Mariah for making all the arrangements. Its been our pleasure to have met all of you. Jazakallah khair.
From Zaleha ismail n 'the torn'

Aslm everyone, Alhamdullilah we met, took our stride together as a group, ( with some flavours of difference in age and characteristics ) then forged friendship and networking and hope it will last for a long... time. ❤ This trip taught me to be patient, tolerant, adventurous with the new taste of the delicious food ?, beautiful scenes of the colored mountains and the snow covered mountains and terrains, much loved children in both the schools and orphanages. The beauty of Lanzhou and it's Muslim people adds to my - would be visiting list again. We are also blessed with the opportunity to travel with the young, the old, the fast, the slow, the melatah (Ms Mah - must remember not to touch her). A good reflections on humility, health and blessings that Allah has bestowed in us to continue to travel and appreciate HIS creations. Alhamdullilah. May we have more such opportunities. Insha Allah. Thank you everyone. ??
From Sarah Tan